Carers Forum
Here at ECIL services we run a Forum for Carers every three months on Fridays from 10.00am - 12.00pm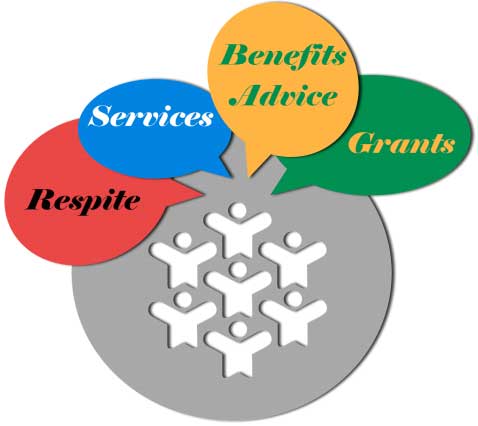 We are joined by representatives from local services providers and we discuss the hot topics for Carers in the London Borough of Ealing. We are one of the first points of contact when the council consults on new Carer initiatives.
Carers Courses
We know that caring can often be difficult and that sometimes it can be hard to ask for the help that you deserve.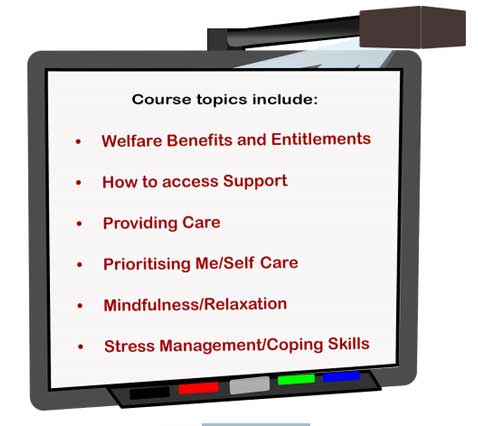 ECIL services is running a FREE course aimed specifically for Carers. Each course lasts one day a week (3 hours a day) for a total of 5 weeks. FREE lunch is provided
Holistic therapies
At ECIL services our fully trained Holistic Therapists Olga, Margaret, Rashil and Natasha can improve your wellbeing with relaxing massages, reflexology, aromatherapy, pedicures, acupuncture and facials.
They provide individual treatments that are specifically tailored to each client. Holistic Therapy is an ancient form of healing that clears the lymphatic drainage system and releases toxins from the body. Rather than just massage the body, the client's emotional and spiritual wellbeing is also treated.
Physiological benefits include better circulation, improved breathing, reduced swelling and relieving muscle fatigue. The massages will also encourage sleep and can stimulate or sedate the nervous system as requested. Arthritis sufferers can benefit from stiff joints being relieved. Our massages cover psychological effects too. They relax the mind and reduce anxiety and stress. They also promote self-esteem, invigorate the body and increase positive spiritual feelings.
Our subsidised sessions run from Monday to Friday from 10am to 4pm £20 per hour

Margret and Rashil at work