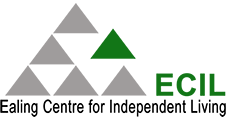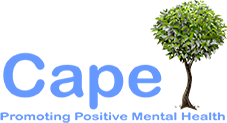 Project Announcement.
The ECIL - CAPE Project is a not for profit voluntary sector partnership, funded through Communities & Local Government (CLG) and the London Borough of Ealing (LBE). This partnership has developed to support people who experience severe and enduring mental health problems, as well as aiding people of all disabilities. The purpose of Employment Coaching via this Project is to transition our clients into employment or support their personal development towards employability. The key element of The Project is to tailor the coaching services to the individual client aspirations, not just focusing on the diagnosis.
WHY COLLABORATE?
This is an essential collaboration in London Borough of Ealing because of the growing demand for resources such as improved access to information and advice. Our collaboration will allow us to empower people with disabilities and with mental health problems, by applying our local knowledge and strengthening support to those furthest away from education, training and employment.
WHY COLLABORATE NOW?
The new partnership between CAPE and ECIL is to collaborate in generating innovative opportunities for employability. The Project partnership is a proactive multi-layered approach to remove those barriers to achieving equality of opportunity, access and empowerment.
This collaboration project at this time, is our opportunity to improve the impact of services available and welcome further local partnerships.
VISION
The Project vision is to raise our client profile, educate and generate new opportunities for employability. This will enable us to build our capacity and capability through increased partnerships and volunteers. Overall, we aim to promote an inclusive society where people of all disabilities receive support and are empowered to build emotional resilience.
MISSION
The Project mission is to provide a welcoming, accessible and inclusive service in everything we do. We aim to:-
improve emotional resilience and mental wellbeing for all people, particularly of everyone living through mental ill-health or with any disability.

promote a community where everyone feels able to live and thrive without prejudice.

support informed choices for people of all disabilities who live and work within LBE.
With disabled people among our staff, we work with users, partners and society to eliminate barriers and encourage inclusion.
For the Employment Coaching Referral form, please click here
Please return your completed referral form to either of the email addresses below.
coachreferrals.cape@capeproject.org.uk OR coachreferrals.ecil@capeproject.org.uk
Also, please email the coaches for any further information you require.
For further information about CAPE, please click here