Personal Budgets
Personal Budgets and the Personal Budgets User Group
The PBUG is a friendly discussion group for people in Ealing interested in issues around community care. This includes anyone who manages a care package and also covers Personal Budgets or Personal Health Budgets. It's an opportunity to meet and share personal experiences with other care users. Get the latest information and get your voice heard.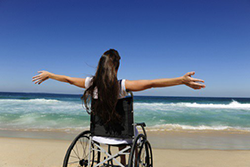 The group is welcome to all. There's no need to book, so feel free to come along and join in!
The PBUG meeting dates for 2019 are :-
All meetings are held from 2.00pm – 4.00pm at 1 Bayham Road, West Ealing, London, W13 0TQ Refreshments are provided - all are welcome
What are Personal Budgets?
Personal Budgets are ways of receiving your care package from Social Services, which will allow you the flexibility to run your life in the way you choose.
Personal Budgets enable you to do the following:
Pay people in your family to help you

Employ a friend or someone you recruit through an advert to help you

Pay an agency to send people to help you

Buy equipment that will help make your life easier
Please contact ECIL for more information and enquiries:
Email: ecil@ecil.org
Office: 020 8840 1566