Personal Budgets
Personal Budgets and the Personal Budgets User Group
The PBUG is a friendly discussion group for people in Ealing interested in issues around community care. This includes anyone who manages a care package and also covers Personal Budgets or Personal Health Budgets. It's an opportunity to meet and share personal experiences with other care users. Get the latest information and get your voice heard.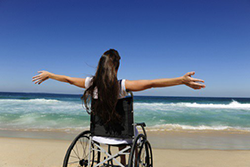 The group is welcome to all. There's no need to book, so feel free to come along and join in!
The PBUG meeting dates for 2017 are :-
Wednesdays
13th September 2017

13th December 2017
All meetings are held 2.00pm – 4.00pm 1 Bayham Road, West Ealing, London, W13 0TQ Refreshments are provided — all are welcome
What are Personal Budgets?
Personal Budgets are ways of receiving your care package from Social Services, which will allow you the flexibility to run your life in the way you choose. Instead of giving directly providing you with services, such as those listed below, they give you money instead, so that you can take control and pay for the help and support that you need.
Who can get Personal Budgets?
You must be in receipt of a 'package of care' from your Local Authority Social Services to get a Personal Budget. If you are under 16, your parents or the people who look after you can get a Personal Budget for you
Please contact Warda Mohamed, our Disability Support Officer, for more information and enquiries:
Email: warda.mohamed@ecil.org
Mobile: 07398 185136
Office: 020 8840 1566