ECIL Picture House
Venue: ECIL, 1 Bayham Road, West Ealing, W13 0TQ
Activities days are MONDAYS and FRIDAYS 9.30am to 4.30pm. Dates to be confirmed for more information, please phone 020 8840 8717 or email ecil@ecil.org
Tea and biscuits at 2.00pm, film starts at 2.15pm prompt (see running time for finish)
2017 Dates
Thursday 3rd August '17

Thursday 17th August '17

Thursday 7th September '17

Thursday 21st September '17

Thursday 5th October '17

Thursday 19th October '17

Thursday 2nd November '17
Please click on the link below for the latest listing of the films due to be shown
Click Here
ECIL Social Club
ECIL's new Social Club is somewhere where you can get together, make new friends, enjoy quizzes, music, games and lots of chat. It only costs £2.00 per person, which pays for refreshments and snacks. The club meets every second and fourth Friday of the month, 6.30pm to 9.30pm, at 1 Bayham Road, West Ealing, London, W13 0TQ
ECIL Deaf Club (for Deaf BSL users who live and work in the London Borough of Ealing)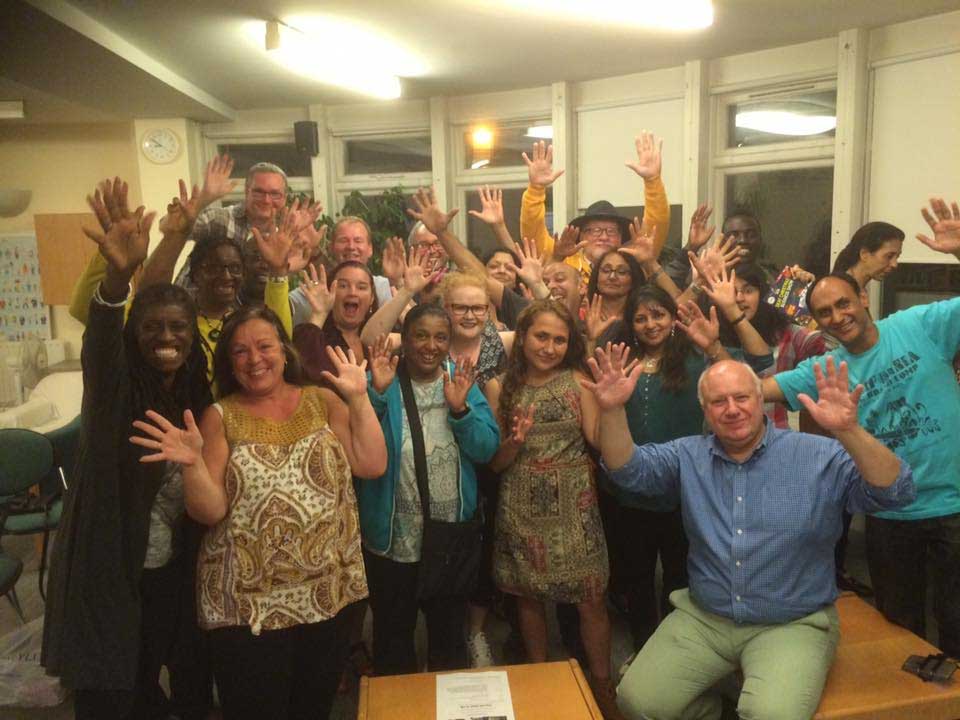 Come and meet us on Friday evenings When

17th March 2017
21st April 2017
15th September 2017
19th May 2017
20th October 2017
16th June 2017
17th November 2017

Closed for August 2017
Closed for July 2017
Closed for 15th December 2017
Where
Ealing Centre for Independent Living (ECIL) 1 Bayham Road, West Ealing London W13 0TQ
Time 7.00pm – 10.00pm
What for?
Tea, coffee and biscuits and to have a chat and to learn more about Ealing Deaf Club and to bring together all Deaf people for information sharing and engage in Ealing activities. We will have regular updates on Healthwatch Ealing for well-being of health for Deaf people and Police Forums to work closely with Ealing Police.
We really need volunteers to run the group. Please apply.
For further information, please email:
ecil@ecil.org
ECIL's NEW DAY ACTIVITIES SERVICE
TO HELP LONELY and ISOLATED PEOPLE GET OUT and SOCIALISE
Starting on Monday 6th March 2017. Activities days are MONDAYS and FRIDAYS 9.30am to 4.30pm
Day Activities
Terms of Reference
The activities would include Arts and Crafts, IT, Healthy Eating, General Information talks and films, Gentle Keep Fit and Music, amongst other things.
The group is intended to offer sessions to people of all disabilities, in particular those on Personal Budgets – and 'private payers' are also welcome.

People attending would have to provide their own personal care, i.e. for toileting and feeding or medicating.

We would provide more general care, such as escorting to the toilet.

Attendees would have to provide their own transport to and from the venue.

The day would be split into two sessions, divided by basic lunch of soup or sandwiches.

The whole day attendance will cost £15.00, including lunch

Just attendance to certain sessions will cost £5.00 a session

Lunch will cost £2.50

The sessions would be held at 1 Bayham Road, West Ealing, W13 0TQ, which is a disability friendly building with two adapted toilets and kitchen.

Attendees would be required to register with ECIL, providing full name, address and contact details, including any risk issues (such as nut allergy etc.). Full instructions for emergency situations would need to be kept up to date.
For an application form, please contact Wendy Starkie Phone - 020 8840 8717 Email - wendy.starkie@ecil.org
Yoga Classes
Come and enjoy a FREE gentle Yoga class that promotes relaxation and wellbeing.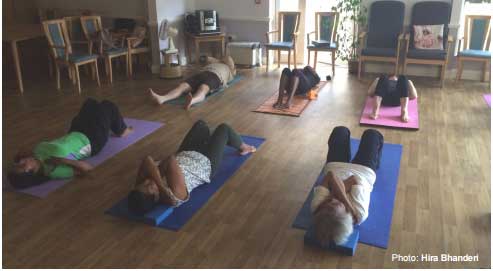 To book a session, call 020 8840 1566 or email: carers@ecil.org
Keep Fit with Zumba
Come along to the Ealing Carer's Centre in Acton or Greenford and have some fun and help to keep yourself fit and healthy with our


FREE Zumba Classes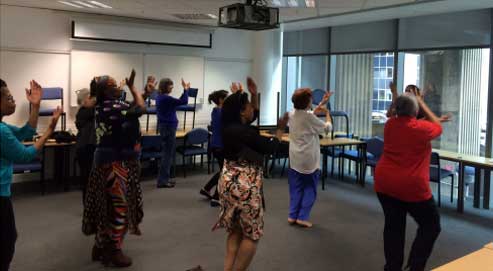 Every Tuesday 11.00am - 11.45am (Acton)
Every Wednesday 12.00pm - 12.45pm (Greenford)
To book a session, call 020 8840 1566 or email: carers@ecil.org
Coffee mornings at various locations in the Borough.
Come and join us for a chat and meet other Carers over coffee/tea and cakes on: 1st Friday every month 10.00am - 12.00pm (Acton) or the
3rd Wednesday every month 10.00am - 12.00pm (Greenford)
Every Tuesday, 10:00am - 12:00pm (Bayham Road)