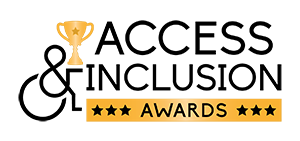 The Access & Inclusion Awards 2018 will be held on Thursday 19th July at Ealing Town Hall from 7.00pm
The Access and Inclusion Awards ceremony will be held to recognise Businesses and Services in the London Borough of Ealing taking a positive step to help disabled people access daily tasks others often take for granted.
It is with great pleasure that we can announce that the following local MP's and councillors will be attending this years award ceremony:
Steve Pound - MP for Ealing North, Councillor Jasbir Anand - Head of business and community services, Councillor Munir Ahmed - Perivale Ward, and Councillor Mrs Seema Kumar - Ealing Broadway Ward.
Our very special guest speaker will be Samantha Renke. She is a celebrity disability campaigner and actress, who starred in an award-winning indie flick and an advert for Maltesers.
Having the support from all levels is a great push for promoting a more inclusive Ealing. Please make sure you attend to show your support.
So join us for a dazzling evening of celebration and entertainment to acknowledge people and organisations who demonstrate excellence, passion, vision and a commitment to assisting people with disability to achieve their goals.
Here are a couple of nominees and a very relevant reason as to why Access & Inclusion is so important.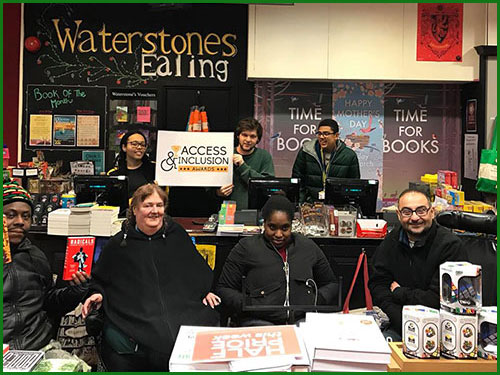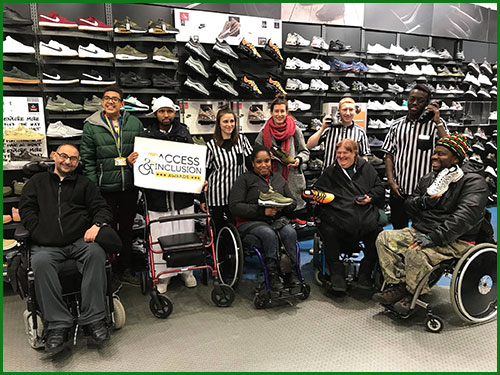 Congratulations Waterstones Ealing! Not many businesses are willing to re-evaluate their premises and conduct to try to be more disability friendly.
We recognise that the biggest barrier for disabled people is a bad attitude, which is one thing that Waterstones Ealing definitely doesn't have.
Foot Locker Ealing deserves a massive amount of recognition for their efforts to support the needs of their disabled customers. They did really well when our team went to assess them. Another nominee for this years Access & Inclusions Awards.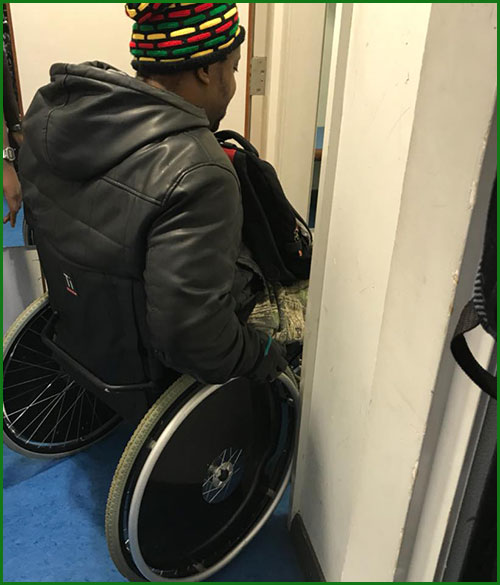 Not being able to access the changing rooms means not only a potential loss of earnings for the business but an injustice for the individual.
It's 2018 and we must do better!!
Join us in identifying those businesses, services and individuals who deserve to be recognised for their efforts to be more inclusive.
Follow Us On